So I finished watching the Pacquiao vs Mosley fight. I bootlegged it by watching it online and I had a moment of panic because the site I was watching it on had a brief unavailability. But I was able to watch the
fight until the end
.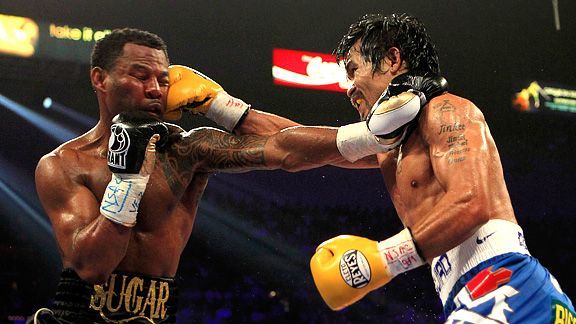 Aside from the knock down in the 3rd round by Pacquiao, that fight was BORING! I thought it was a waste of Pacquiao's time to fight someone who just kept running away. No doubt Pacquiao had this in the bag before, during and after. It's nice to know that some of the money Pacquiao made from this fight will help his cause to try to fight poverty in the Philippines!
Now, does this mean that Pacquiao is going to fight Mayweather Jr anytime soon?
Maybe Mayweather will continue to dodge the P4P king, Pacman, because he's afraid to get knock out and lose face but also because legal problems may continue to hold him back. He had charges of grand larceny for jacking his ex-girlfriend's $250 cell phone and just recently was alleged to have threatened 2 security
guards
in his housing division who tried citing his 29 cars that were parked in front of his home for violation of association rules.
With or without this bout with Mayweather, Pacquiao has many important things to attend to, like continue his political duties as a congressman in the Philippines and continue his fight to end poverty.
He says:
If I never fight Mayweather, I won't lose a minute's sleep.
But if it DOES happen, then I'm so on that fight like white on rice. haha!
---
Work was 'eh' today. After work, my little fam headed to the mall for some late lunch/early dinner. We had some Greek food at Kyklos Greek Cafe! I had the chicken souvlaki. It was delish!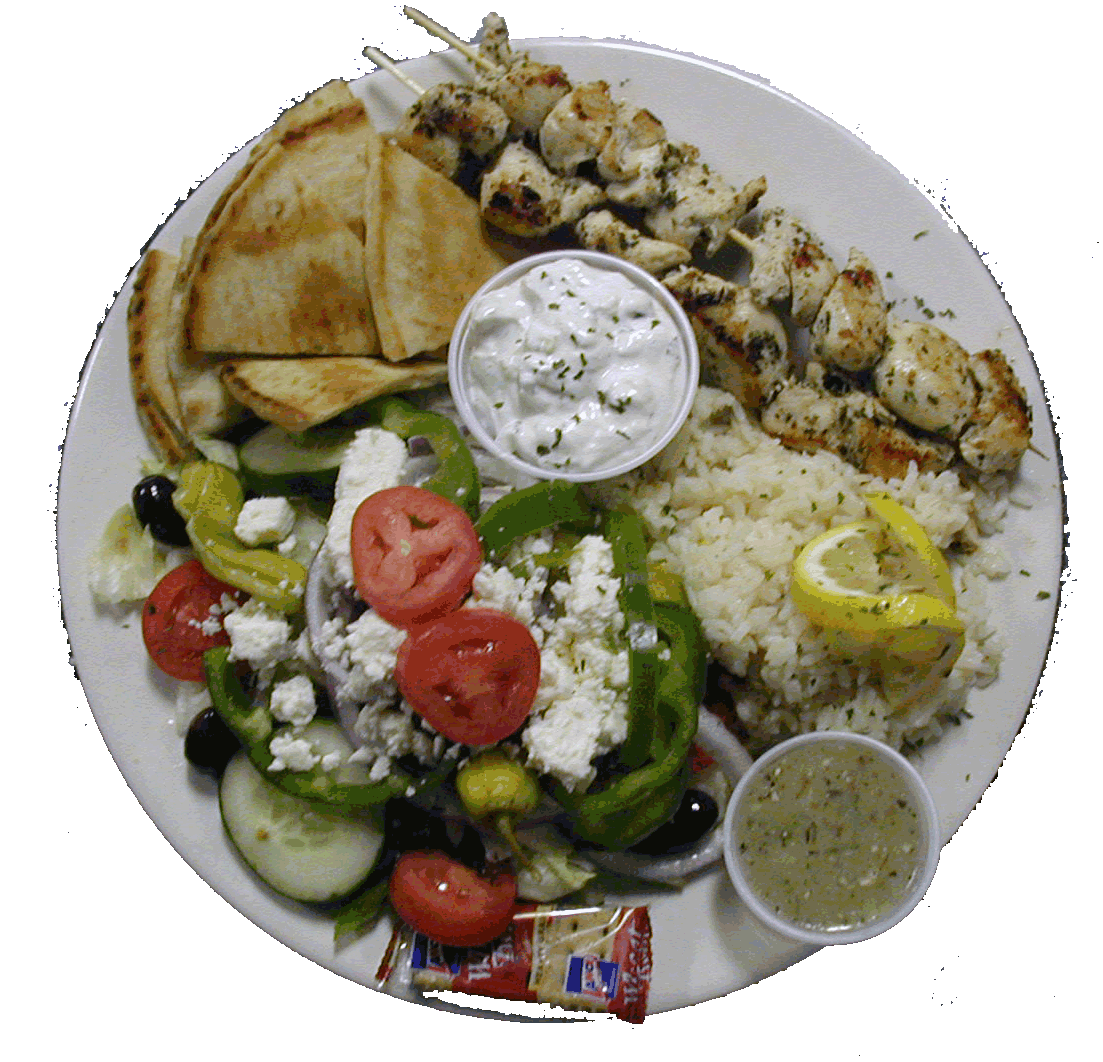 ---
We hung out in our backyard after the mall and Nugget had a great time running around. I was able to take some pictures of him, so I'll get those up soon.
I touted about a restaurant earlier, it's pretty random!
I saw a bill at work today that looked like this :
Which I felt was a sign to do this -
the invasion of the finger 'stache. It wasn't as good I would have
wanted it to be so next time it got to look poppin'!
Laters,
Ree