Remember when magazine subscriptions were the big thing? Well, now it is all about the monthly box subscriptions. Subscription boxes can vary in content from makeup, skin care, food, lifestyle, moms, children, pets to just about anything!
With all of the subscription boxes out there, how can anyone keep up? As many of you know, I am obsessed with monthly boxes and majority of my Youtube channel videos are unboxings and reviews of boxes that I have received. Two main reasons I love this concept are that I love getting goodies in the mail and, in most cases, I don't know what I'll be receiving! Who doesn't want to feel like it's their birthday EVERY month? To take the guessing and research out of the equation, here are all of the monthly boxes that I am either subscribed to or have researched to include in this list!
Do you know of one that I missed? Email me their website info and I will include it on this list!
*all logos are properties of each company - click on logos to visit company website.
Birchbox - monthly receive 4 - 5 deluxe samples of beauty products based off of an initial quiz. Cost/month $10 (free shipping) Check out my past Birchboxes!
New Beauty Test Tube - On a quarterly basis, receive 10+ full size or deluxe size samples with gift cards discounting purchases on spalook.com. Cost/quarter $29.95 (and $8+ shipping - vary on location)
Julep Maven - Monthly receive $40+ in nail products that are completely new to market. Monthly boxes are chosen based off of initial quiz. Each month you decide to stick with month's choices, change month choice, gift to a friend or skip month. Cost/month $19.99 (shipping included). Get your first box for a Penny! Use code COLOR2012 - click on julep logo to take your quiz today!
Check out my previous Julep boxes.
Beauty Army - monthly choose up to 6 beauty sample products that were selected based off an initial quiz you've taken. No surprises of what you get! Cost/month $12 (free shipping)
Naturebox - monthly healthy snacks delivered to your home.
Cost/month $19.95 (free shipping) - get your first box for 25% off by using promo code: refer25
PetiteBox - Monthly receive a curated box of 4 - 7 products for expectant moms or moms with infants under 12 months. Cost/month $25 (shipping included)
Check out my last petiteBox!
Love with food - monthly receive 5 - 6 tasty bites. For every meal or product purchased the company donates a meal to a food bank. Cost $10 (+ $2 shipping).
Check out my past boxes
Influenster - periodically, qualified trendsetters will receive complimentary products, rewards and deals. Qualification will be based off of completing badges (surveys) on influenster's website. Cost/month $zero! Free! - It may take a couple of months before you receive a notification email that you qualified - check out my past influenster products!
Blissmobox - monthly receive organic and eco-friendly products. Each month choose one of three themes varying from food, beauty or household. Cost/month $19 (+ $3 shipping)
Conscious Box - monthly delivery of pure and sustainable that are handpicked from businesses that care for the planet. Cost/month $12 (+ $7 shipping)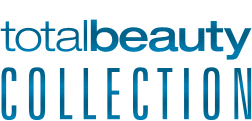 Totalbeauty Collection - monthly receive 4-6 deluxe sample size beauty products Cost/month $15 (free shipping)
Glossybox US - Monthly receive 5 travel sized products Cost/month $21
My Glam - Monthly receive 4 - 5 beauty products varying from full to deluxe samples sizes accompanied with video on how to use. Cost/month $10 (free shipping)
LovelyBox - samples of four great items like fine chocolate, soothing tea, aromatherapy, and products designed to treat pms or cramping. Cost/month: $13
The look bag- Every month you receive 5 luxury beauty samples & 20% off on lookstore.com Cost/Month $10 (free shipping)
Eco Emi - Monthly receive 5-10 samples of natural, organic, cruelty free, vegan, vegetarian or fair trade products in chic earth friendly packaging. Cost/month $15
Babbabox - A monthly subscription box for kids ages 3-6, delivered to your door filled with projects, activities, books, digital downloads and online content! Cost/month $29.99
Green Kid Crafts - Enjoy earth-friendly monthly projects that spark creativity in your 3-8 year old that include at least 3 inspiring projects Cost/month $19.95
Citrus Lane - Monthly receive 4-5 'best of' products based on your child's age (newborn to 3 yo) Cost/month $25 (free shipping)
The Honest Co: Co-Founded by Jessica Alba. Choose a bundle of either Honest Diapers or Honest Family essentials (shampoo, soap, etc) and monthly you choose products you need for the month Cost/month - set up as a bundle & save plan
Turntable Kitchen's PairingsBox - Every month receive a box to create unique food and music pairings. Included are limited-edition 7inch vinyl single, 1-2 dried ingredients, 3 themed cards with suggested pairings and occasional treats. Cost/month $25 + tax (free shipping)
Quarterly Co - Choose to receive a curated box every 3 months from your favorite cultural icon (choices made online)
Cost/quarter -not available since they are on waiting list status.
Foodzie's The Tasting Club - Monthly you choose one of three themes or keep as a surprise. Cost/month $29.95 (free shipping)
BarkBox - Every month you receive four or more selected products and presents for your dog. Select if dog is small, medium or large. Cost/month $25 (free shipping)
Little Black Bag - Get a bag of products, you pick 1st item (stylist selects rest), see what's in your bag & trade with others online. Cost $49.95 of up to 2-4 items worth at least $100
Beautybox 5 - Monthly receive 4-5 favorite beauty brands. Cost/month $12 (shipping included)
BeautyFix - Quarterly, you select any 8 products which was chosen based off of an initial quiz. Total value claims to be up to $400. Cost/quarter $49.95 (free shipping)
Umba Box - Curated box of handmade jewelry, accessorie, stationary & bath products Cost/month: $25 + 5 s/h
Kiwi Crate - Enjoy monthly projects that spark creativity & curiosity for kids ages 3-7. All materials and inspiration included. Cost/month: $19.95 (free shipping)
Art in A Box - Offers amazing original works of art and you choose art medium. Cost $40 for pickup in Oakland or $50/month (free shipping but min of 3 month subscription)
Whew! Those are a lot of monthly subscription services! What do you think of these boxes? Which ones do you have?
Thanks for visiting and share this with others!
Don't forget to follow my blog for new posts!
Stay beautiful inside and out!
Did you check these out yet??
FTC: Not a sponsored video