I've been posting some pictures through my tumblr account of great fall looks... From research, here are the Fall 2011 trends for -
Eye Makeup:
Warm colors - tan, orange, coffee, toffee gold - & metallic colors, silvers, blue, purples and greens

Nude face

Wine stained lips

Cat eyes are still in with single and double wings

Thick eyebrows

Edgy eyeliner that curls down

Colorful Smoky Eye - it can go regular smoky eye or winged out

Dark Blue Hues - using Blue shadow paired with blue eye liner instead of the usual black liner.
Nails: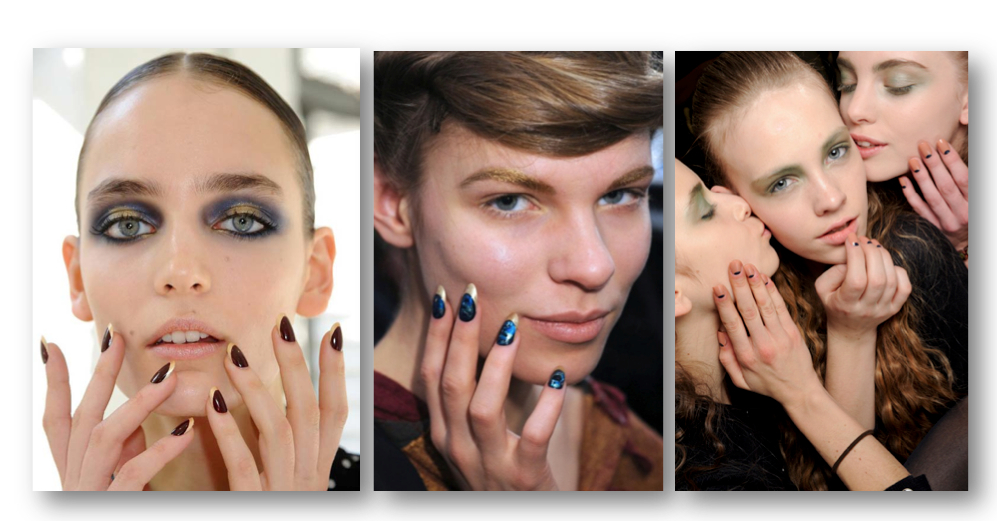 neutrals

nail polish strips like Salon Effects, Sephora brand

moon nails with or without french tips

twist to the traditional white french manicures (change tip colors)

Ombre nails

Polish colors - chocolate, dark blue, gold, mauve/eggplant, maroons, gray/green, metallic
Let's get Falling into style!!
Any other fall 2011 ideas?? Share them below!
Thanks for visiting!
Stay beautiful inside and out!
Don't forget to

subscribe

to my youtube page and to my website!!
Ree
Resources -
http://www.totalbeauty.com/content/gallery/fall-trends-2011
http://thecafebelle.com/profiles/blogs/three-sizzling-hot-fall-2011-makeup-trends
http://www.ourvanity.com/beauty/makeup/makeup-trends-for-fallwinter-20102011/
http://www.fashionhippo.com/fall-2011-hottest-nail-polish-trends/
http://www.austinbeautyguide.com/article/detail.php?id=5