Hello There!
I'm super duper slacking on my bloglovin'.
I'm currently watching -
I've just been caught up learning new stuff... Makeup Artistry! I'm so stoked because I've got scheduled photo shoots to practice my photography skills and makeup application. So instead of blogging, I'm researching all that is makeup and photography. I'm happy my 'models' are not technically models and are doing me a favor to test my artistry which is awesome! I also have a mom & daughter shoot scheduled too. I've got to start somewhere though, right?
---
Love this makeup -
---
The last episode of SNL's season was funny and packed with some great musical artistry! With a combination of Justin Timberlake hosting and Lady Gaga as musical guest, this was a great combination!
Here is the funniest skit of JT in liquorville! OMG!!!
---
Recent Movie Reviews:
Black Swan -
Thoughts
:
I thought it was an entertaining psychological thriller about a women who deals with the pressure of being perfect in the role of a ballet show, Swan Lake. Natalie Portman does really well in warping the viewer into this world that she is living which makes it seem all is normal and part of the pressure of landing the role of as main swan. Sex was a large part in bringing out the 'black swan' for her. I was disappointed in the ending because I really wanted to know what would happen with her after but I think it was so that viewers could create own conclusion.
Rating
:
4 out of 5 stars.
-What did you think of it??
----
Love, Drugs and other things
Thoughts
:
This movie has TONS of sex between Jake Gyllenhaul and Anne Hathaway's character and lots of booby shots of Anne! It was entertaining to watch these two back together since Brokeback Mountain. There some entertaining parts and it was interesting to watch someone with early onset of Parkinson's and her battle with being in a committed relationship. I honestly ended up not finishing the movie so it lost my interest 3/4 of the way.
Rating -
2 1/2 out of 5 stars.
What did you think?
---
Well, I am going to continue watching the famous Marilyn Monroe and continue to prepare my photo shoots.
Glad that we are still here after the "Rapture". Lol, check this out...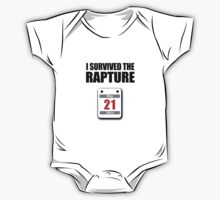 Laters,
Ree