Monday is here again. blah!
I have some domestic duties to finish up today. Laundry mainly. Boo!
While I wait for first load to finish - I blog.
If you've been under a rock and super anti-social (even though it just happend yesterday) -
Bin Laden has been confirmed DEAD
! Pres. Obama did a press release last night on how bad ass he was able to coordinate the killing of America's #1 enemy - from tips back in August to the stealthy attack by special ops as late as yesterday!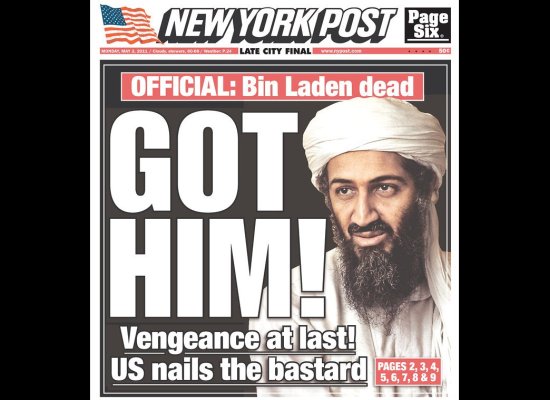 Check out the bloody
death site of Bin Laden
.
So we can say Bin Laden has Been Lay-den! Lol.. (corny, oh well)
But all joking aside:
With his death confirmed, we can say that all the brave military that lost their lives, were disfigured, and continue to fight in this war against terrorism has not been for none. Let's not wait for Memorial Day and 4th of July to celebrate our patriotism for America! U.S.A!!!
Now what does this bring?
Retaliation of Al Quada followers for the death of Bin Laden?
How will this affect our lives?
Will we continue to be on an ongoing war?
Well, things are still developing and only time can help answer these questions!
God Bless America!
Ree